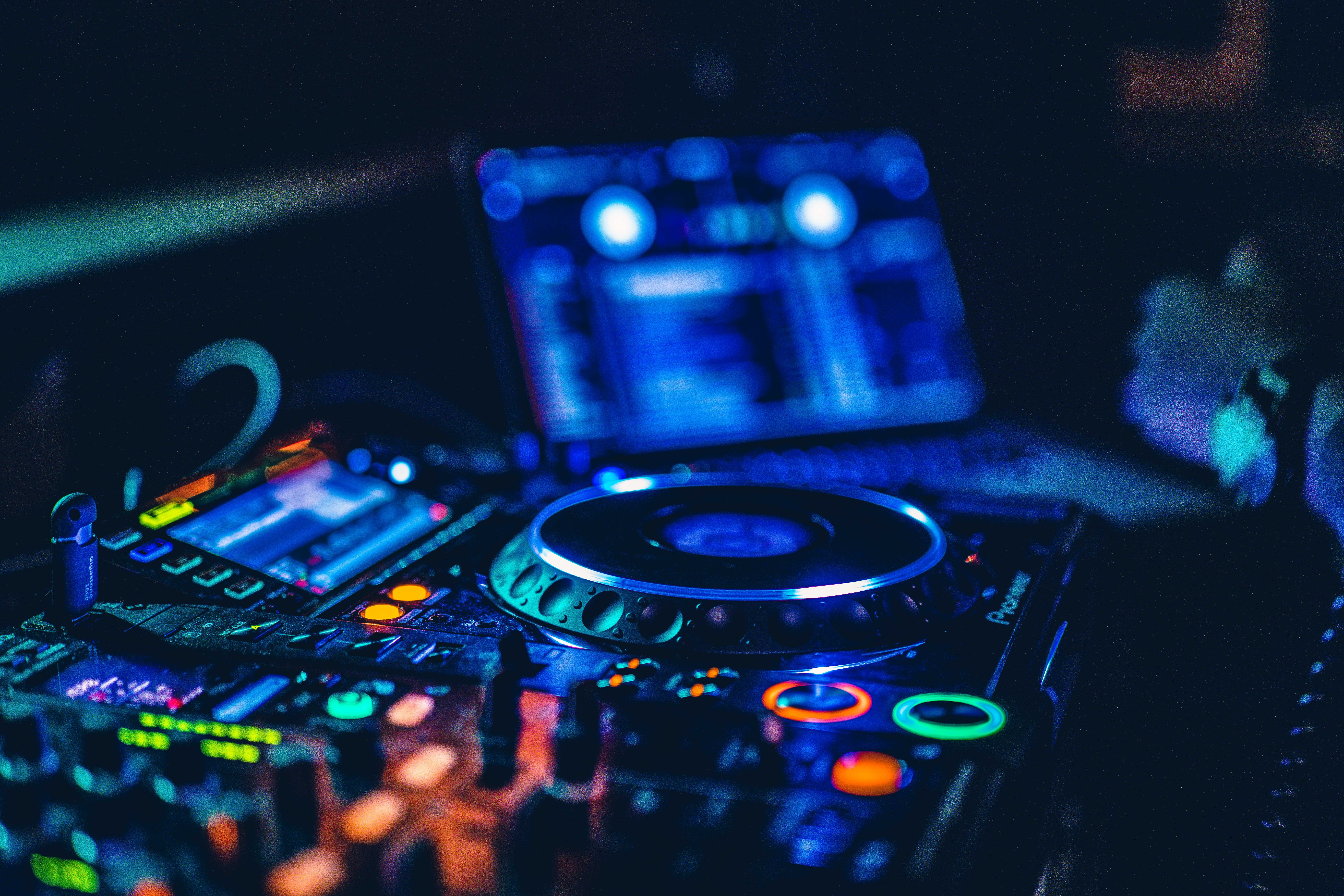 You've decided to hire a DJ for your wedding reception. Now, all you need to do is choose the right one! Seems like an easy task, but in fact, there's a lot to consider when looking for a good DJ. We've put together a list of the top questions you should be asking yourself when hiring wedding DJ services.
What's Their Presentation Like?
When looking for quality wedding DJ services, make sure to hire a DJ that is well presented, professional and friendly to your guests. Ideally, they should have a clear personal brand, even if they are working other remote jobs and a strong online presence, both on their or their management's website and social media channels so that you know what you're getting. See if you can find up-to-date images, or better yet, see them play in person before you book them.
What Equipment Do They Use?
Good quality equipment is essential when looking for wedding DJ services. Inadequate equipment usually equates to poor sound quality and unreliable gear that could potentially crash. Be sure to ask your DJ what equipment they plan on using at the reception – sometimes they use their own, and sometimes they are required to use the venue's equipment. You will need to find this out or put the DJ in touch with the venue host or wedding planner so that they can coordinate.
Most DJs prepare for unexpected scenarios – for instance, they'll have a plan if the mixer breaks or the laptop dies. So, it's a bonus if your DJ has backup equipment. This demonstrates their professionalism and their preparedness for any situation.
Can They Cater To Your Music Preferences?
Ultimately it is your special day, and you need to be happy with what you hear and dance to. Professional wedding DJ services will try and understand their client's musical tastes and preferences before creating a playlist. They should ask what songs you like, the genres you prefer and what your "first dance" song will be. You should also take this opportunity to discuss what songs you don't want playing at the reception. A good DJ will respect your wishes and refrain from playing them. Once they know this information, they can create an unforgettable playlist for your special day. Remember if they don't play the music you want to hear, they may not be the right DJ for you.
How Do They Handle Requests and the Crowd?
How your DJ interacts with the crowd makes all the difference. A professional should know how to encourage guests to dance and how to interact with guests who request songs. A good question to ask when hiring wedding DJ services is what their process is for getting the crowd pumped. Do they not play certain songs? You should also check their protocol for song requests. If you are happy for your guests to request songs during the reception, ask your DJ whether or not they are willing to take requests. If not, does that impact your final decision? On the other hand, if you would prefer to stick to an organised playlist, ask the DJ how they would handle requests from the crowd.
What Other Services Do they Offer?
A DJ can be so much more than a person who plays music. Some offer additional wedding DJ services like lighting, MC services and other special effects. When consulting your DJ, make sure to ask about any extra features and how they can personalise your day. There may be an additional fee with these services, but if it is something you want, it's worth the extra spend.
Hire Wedding DJ Services Through Rush
Ready to hire a DJ? Browse our selection of DJs and call us to lock in your dates. Besides wedding DJ services, we also offer other wedding entertainment options including bands and trios for your reception and ceremony music.