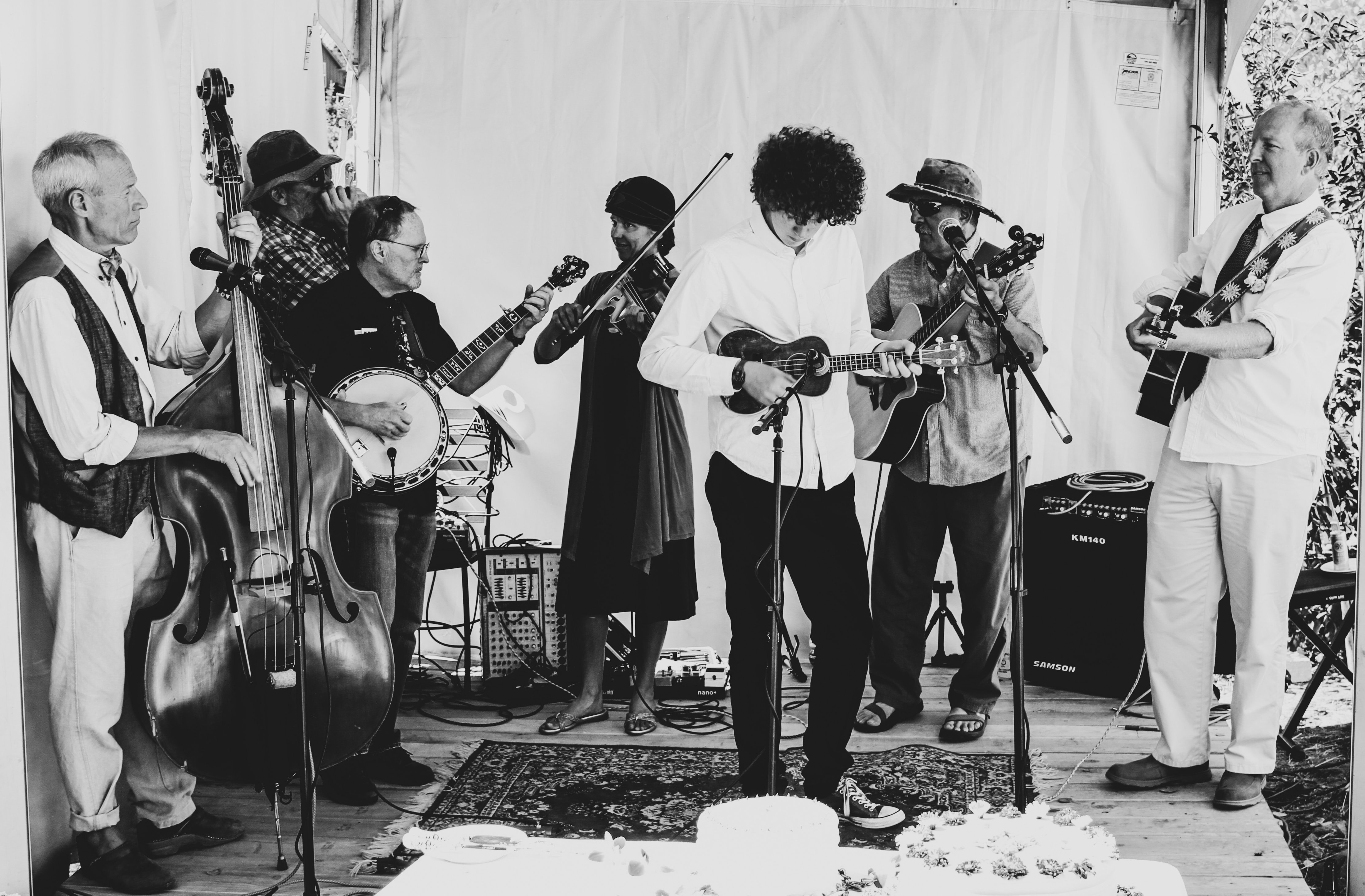 DJs, bands, an iPhone connected to a sound system-there are many ways to play music during your wedding reception, and for the most part, they all do the job pretty well. Your final decision ultimately comes down to personal preference, space allowance, and of course, budget. If you cannot decide between live wedding music or a DJ for your big day, here are a couple of things to consider.
The Wedding Reception Vibe
Think about the atmosphere you wish to create and the type of music you want to play; these considerations will influence your entertainment choice. A DJ will be able to read the crowd, encourage the guests to head to the dance floor, and choose the right music to keep the celebratory vibes going. Live wedding music will bring energy to the event, and encourage guests to dance. Your choice of entertainment will also be dependent on the theme of your reception. After a romantic vibe? a band or acoustic duo might be the way to go. Party atmosphere? A DJ or big band can make that happen.
The Repertoire
Most DJs keep a wide selection of music on hand and will be able to pull out almost any song from their repertoire. Live wedding music options generally have a smaller repertoire, and may not be able to play every requested song, however, a smaller repertoire does not mean a band can't deliver a refined repertoire and entertaining set. Leading up to the wedding, you may be able to work closely with your chosen band to create a well-balanced compilation of songs that suit all music tastes, and they may be willing to offer to learn a special song on request. It also depends on whether you prefer to hear the original version of a song, or if you'd prefer or are just as happy with an interpretation. A wedding band will be able to add their unique twist to a song.
The Wedding Reception Venue
You must consider your reception venue when tossing up between a DJ and live wedding music. Before making your decision, you need to look at the size of the space, the possible venue restrictions regarding musical equipment, and power supply. For a smaller venue, a DJ is an excellent choice for conserving space. Duos and trios are also quite compact and can work with a small space. If you're hosting your reception in a large venue, a full band will not only look good but sound fantastic.
Budget
Cost is one of the biggest considerations when deciding between a DJ and live wedding music – and so it should be. In general, a band costs more than a DJ based on the size and use of equipment. You might also be expected to pay your entertainment's expenses such as travel and food; a five-piece band will cost more than a one-person act. If your budget is small and your heart is said on hiring live entertainment, we recommend hiring no larger than a duo or a trio.
Choose Live Wedding Music or a DJ Through Rush Entertainment
If you need help deciding on whether to opt for living wedding music or a DJ, our team at Rush can help you. We can also share our entertainment recommendations for your reception, as well as your wedding ceremony. Get in touch if you like assistance planning your wedding entertainment.