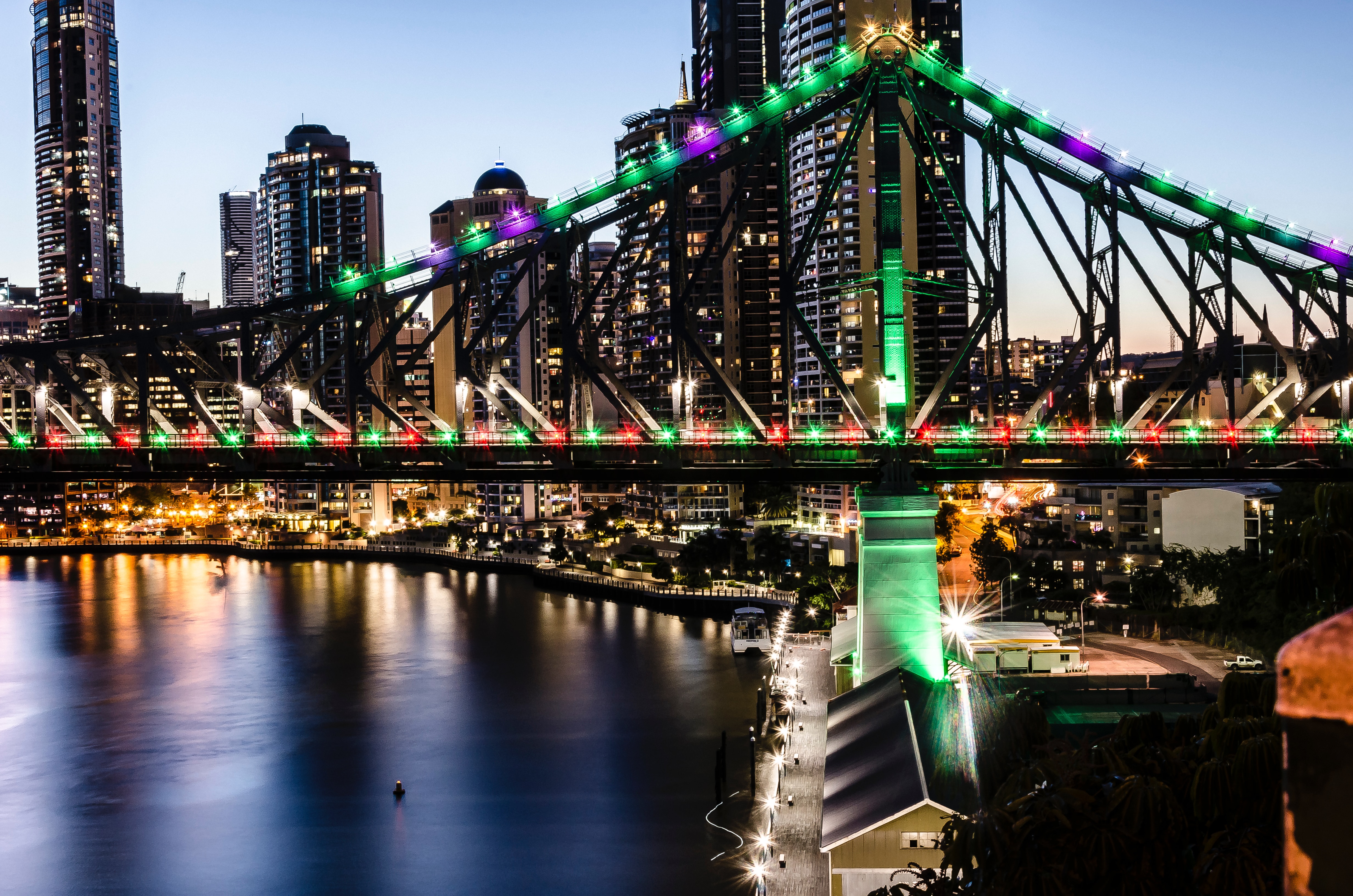 Brisbane is home to some great venues for all event types, including corporate soirées and workshops. While a more traditional corporate event space can be found in hotels and large conference rooms, our corporate event management team have found some quirky venues that are guaranteed to have guests talking. Conference, cocktail function or office Christmas party, here are our top venue picks for your next corporate event.
The Bromley Room #2
Housed in the heritage-listed Peters Ice Cream Factory in West End (and only available until early 2020 at this stage), The Bromley Room #2 is one of Brisbane's most unique event spaces. Our corporate event management team love this particular space for its New York warehouse-inspired interiors and display of original paintings and sculptures by artist David Bromley.
This unique space can host a variety of corporate functions, and can hold up to 120 guests for cocktail-style events, and 80 guests for seated dinners. Weekday functions can be held Monday through to Thursday between 9 am and 11:30 pm. This space is available for weekend evening functions on Friday, Saturday and Sunday, with a bump in from 4 pm. You also have the choice of two caterers; Events by William Wallace and Al'Fresh Co by Alastair McLeod.
Howard Smith Wharves
Howard Smith Wharves is a relatively new space in Brisbane (open for almost a year), and our corporate event management team still can't get over it! There's no shortage of event spaces either, perfect for any style or size of corporate event. All venues can be converted into either seated, cocktail or theatre-style, depending on the type of event you plan on hosting.
Howard's Hall is by far the largest space, perfect for large-scale corporate events, conferences and dinners. This space features a view of the Brisbane River and Story Bridge, floor-to-ceiling glass windows, and rooftop terraces on either side of the venue. It can fit 840 guests for a seated dinner, 1005 guests for a theatre-style conference and 1164 guests for a cocktail party.
After something slightly smaller than Howard's Hall but still has a great view? Rivershed is a heritage wharf building that also overlooks the river and Story Bridge. This space offers flexible configuration and can be broken down into two smaller venues. For a more rustic event experience, you cannot go past this space. If you choose to use the entire space, it can host 350 guests seated, 490 guests theatre-style and 630 guests for a cocktail party.
This is not the end of the list of venue spaces for Howard Smith Wharves. You can check out all the available spaces here.
Eat Street Northshore
If you are after a one of a kind experience, why not host an event at Eat Street Northshore! That's right – Brisbane's famous food market offers several event spaces. Whether it is a presentation, office party or corporate gala, these markets are bound to have a place for your event.
Riverdeck is Eat Street's premium event space that overlooks the Brisbane River. It is a fully covered and can fit a maximum capacity of 120 guests standing or 100 guests with a combination standing and seating arrangement.
The Boathouse is best suited for a cocktail-style event and features stunning chandeliers and a small stage area for a band or performer. This space is located towards the main entrance of the market and can fit 100 guests standing.
If you are after a private corporate affair for only a small number of people, our corporate event management team suggest hiring one of the many dining containers. Each container is situated along the river and can house 28 people.
All food served at the various event spaces are provided by the vendors in the markets and are served by your very own personal butler.
Speak to Our Corporate Event Management Team at Rush
Our corporate event management team at Rush offer a personalised event planning service that includes venue hire, entertainment booking, event styling and theming. Contact our team to start planning your corporate event.