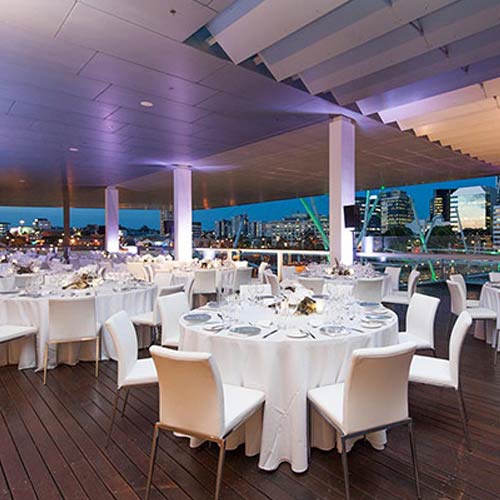 Are you planning a conference, an awards night, or even a gala dinner? One of the biggest challenges of a corporate entertainment event is keeping your audience engaged. That's why we suggest hiring an MC, or Master of Ceremonies. Serving as the voice and face of your event, an MC plays a vital role in making it a memorable and entertaining experience.
Here are just some of the reasons you should look to hire a skilled MC to host your next corporate entertainment event.
They Set the Tone
A good MC sets the tone of a corporate entertainment event by bringing enthusiasm and energy. Their aim is to welcome the audience and captivate them, guiding them on a journey from the start through to the end of the event. The MC's main responsibilities include welcoming guests, introducing speakers and interacting with audience members. As expert speakers, they are responsible for creating and maintaining an atmosphere that is suited to your particular event. Black Tie event? A good MC will come across as polished and professional, but also engaging. More relaxed corporate event? Your MC should be warm, inclusive, and offer some light hearted moments. Their personality and delivery-style should ultimately create a connection with your audience, making them feel at ease and an integral part of the event.
They Keep the Event Running on Time
Most functions need to run on a tight schedule, which is why it is beneficial to hire an MC to keep your corporate entertainment event running smoothly. An experienced host is able to maintain the flow and pace of an event while keeping the crowds entertained and enthused. They also guarantee seamless transitions between segments. Should your event result in a delay or unexpected hitch, your MC can work with you to rearrange the running order and get the event back on track – often without your guests suspecting there were any disruptions.
They Provide Entertainment
Yes, it is essential for an MC to be timely and professional, but ultimately, they are there to ensure a corporate entertainment event is both lively and enjoyable. From jokes to anecdotes – and sometimes even other skills, like singing or magic tricks – an MC knows how to keep audience members engaged. To make your event truly entertaining, why not hire our RUSH DJ, Scott.
Looking to Hire an MC For Your Next Corporate Entertainment Event?
A good MC must have stage presence, a professional demeanour, and the ability to command an audience's attention. At Rush, we can offer your organisation high-level entertainment options, from celebrity motivational speakers to DJs with strong hosting experience. To book an MC for an upcoming corporate entertainment event, please get in touch with our team.