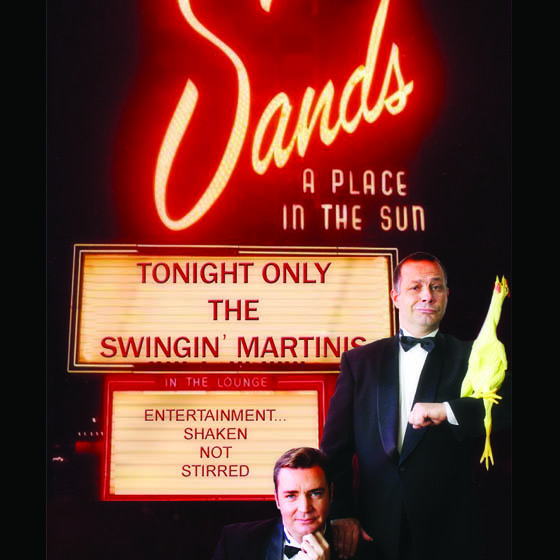 Organising entertainment for any event is an exciting opportunity for you to be creative and imaginative. There are so many talented performers and unique concepts in the industry it can sometimes be a challenge to pick the right one. If you are looking for a way to make your event stand out, we recommend going the unexpected route and hiring a specialty act. Not only are they are a great way to captivate your audience, but many specialty acts are able to adapt their performance to suit the atmosphere of any event. At Rush, we offer a unique selection of specialty acts from Brisbane and across the country. If you are after a memorable performance appropriate for a wedding, a corporate event or even a gala dinner, we have compiled a list of specialty acts in Brisbane that are ready to entertain.
The Three Waiters
When thinking of specialty acts in Brisbane, we have to suggest The Three Waiters. This international act has performed in over 85 countries for corporate events, private parties and even weddings. Comprised of three opera singers posing as "real" waiters, your guests can expect a sophisticated and comical performance, featuring audience interaction and renditions of some of the world's most famous songs. The Three Waiters do all the things you expect of a waiter; they can help your guests find their seats and they serve food or drinks. You may forget that they are actually performers! This musical trio is in popular demand, so be sure to book them through Rush for your next event.
Rush-Themed Dancers
Our Rush-Themed Dancers can tailor their performance to suit any event and theme. If you are planning a 1920s Gatsby-themed corporate event or a 1970s inspired birthday party, these talented dancers are a great way to add some pizzazz to your celebrations.
Flower Heads
Specialty acts in Brisbane do not necessarily have to sing, dance or provide a high-energy performance. Roving acts like the Flower Heads are an ideal way to bring style, glamour and surreal entertainment to a variety of events such as VIP parties and charity galas. This specialty act is a cross between roving entertainment and an installation. Their routine consists of meeting and greeting guests, striking statuesque poses and dancing among the crowd. The Flower Heads are not only adaptable, but they can also customise their flowers to match the theme of your event. Such a unique specialty act will both fascinate and amuse your audience.
The Swinging Martinis
Serving comedy and swing jazz in one performance, this specialty act from Brisbane is a perfect addition to your event. The Swinging Martinis are experienced cabaret performers available to sing and MC all events, from award ceremonies to themed parties. They have been entertaining audiences across Australia for 20 years, even performing for high profile celebrities like Richard Branson. Performing hit songs like Hey Big Spender and Puttin' on the Ritz, this double act will have your guests singing and dancing all night long.
Book Specialty Acts in Brisbane for Your Event
Rush Entertainment can help you find and secure the perfect specialty act from Brisbane to suit the theme and style of your event. If you have any questions about our acts, either in this blog post or on our website, feel free to get in touch.