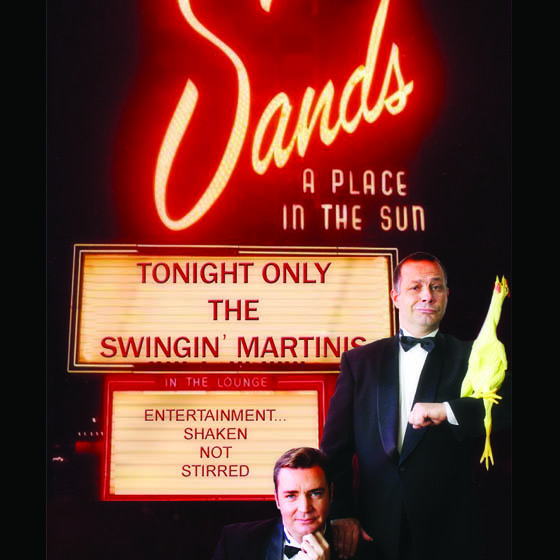 The Swinging Martinis
They share the same dress sense (nothing less than a tuxedo) and from the very second they enter the room there is an energy and expertise to their show that is staggering. They swing their way through an array of classic tunes that have the audience singing (and dancing) along at a cracking pace! But make no mistake, this show is not just about a couple of guys who can sing well, it is also a classic comedy double act that has elements of voluntary and contagious audience participation. And whether the boys are performing to an audience of 5 or 1500 their humour and enthusiasm is universal and seems to bring everyone out of their shell.
The Swinging Martinis have entertained many audiences across Australia and throughout New Zealand, Fiji and Hong Kong. They have also performed for many major clients including: Mercedes Benz, Microsoft, Toshiba, Caltex, Qantas, AMP, Toyota, McDonalds and Arnotts to name a few. They have also had the honour of performing for high profiled political leaders throughout Australia as well as celebrities such as Sir Richard Branson.
Enquire now >