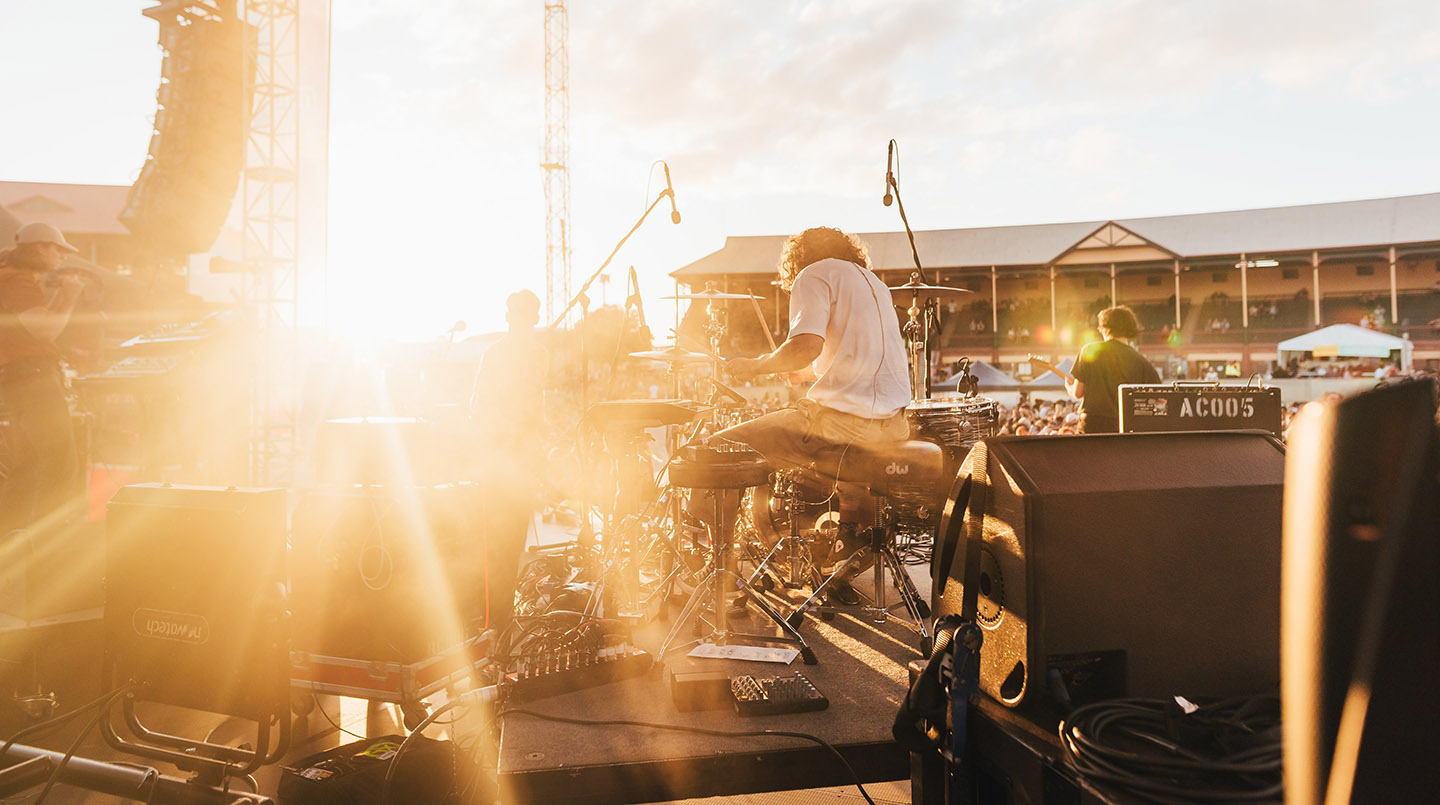 If you're looking to hire live music on the Sunshine Coast, then you've come to the right place. The Sunshine Coast is a beautiful spot to host an event, and whether you require live music for a private or public event, there are many things you need to consider.
Here's where to start.
Outside or Indoors?
If the event you're hoping to secure live music on the Sunshine Coast for is outdoors, then there needs to be a couple of considerations. Things like weather and the elements all need to taken into account for any kind of event, but particularly with live music. Wind on mics can distort sound, so there needs to be a barrier of some sort between the mic and the wind. There may be some permanent fixtures outside such as a wall that the musician or band can position themselves next to, or a temporary structure that can be put up.
We would always suggest to have a wet weather option in place, either in the form of a temporary structure, or to move the entertainment inside the venue. At Rush, we can advise on and provide all the requirements for outside entertainment.
Put Adequate Space Aside
Next on our list of must dos when looking to hire live music on the Sunshine Coast, is ensuring there's adequate space. Depending on the size of your live music or bands, they can come with an extensive list of equipment. This may include PAs, foldback speakers, front of house (foh) speakers, mixing desks, power amplifiers, equalisers, microphones, microphone stands, music stands, media players, cables and accessories, spotlights, strobes, lasers and effects lighting, par cans, colour wash lights, portable staging, road cases, power adaptors – just to name a few! At Rush, we'll ask you about the size of your space and tell you about your desired band's equipment so there's nothing left to chance.
Venue Restrictions
If you're looking to hire live music for a wedding (there are many beautiful venues on the Sunshine Coast), you will need to check with venue about any restrictions in place before paying a deposit.  You may have found an old barn or the perfect farming property for your big day, but if you have your heart set on a rock band for the entertainment, it may not be possible. Most if not all venues have restrictions, including decibel limit and the time at which music must be switched off, which impacts the type of band you can book. You'll need to check your venues for the ceremony and reception if these differ.
Food and Drinks for the Band
If you're planning to hire live music on the Sunshine Coast, and your band is based in Brisbane, they'll have  driven nearly two hours to get to your venue, then spend a few hours setting up. That's before the allocated hours you've booked them to perform. In a nutshell – they'll be hungry and require energy to perform, so you will need to provide refreshments. They may wish to be fed while they're setting up, or you might want to allow them to take a break to feed halfway through their set. You'll also need to make sure they have plenty of water and potentially other refreshments to keep hydrated during the performance. We'll provide this info from the band when you book, and check with you to see what works best. Look after your band, and they'll ensure your guests are looked after too.
Ready to Hire Your Live Music on the Sunshine Coast?
At Rush, we have many years of experiencing booking all types of live music for all manner of events, including duos, small to large bands, right through to major touring artists. If you're looking to hire live music on the Sunshine Coast, we'd love to chat. Contact us to find out more.