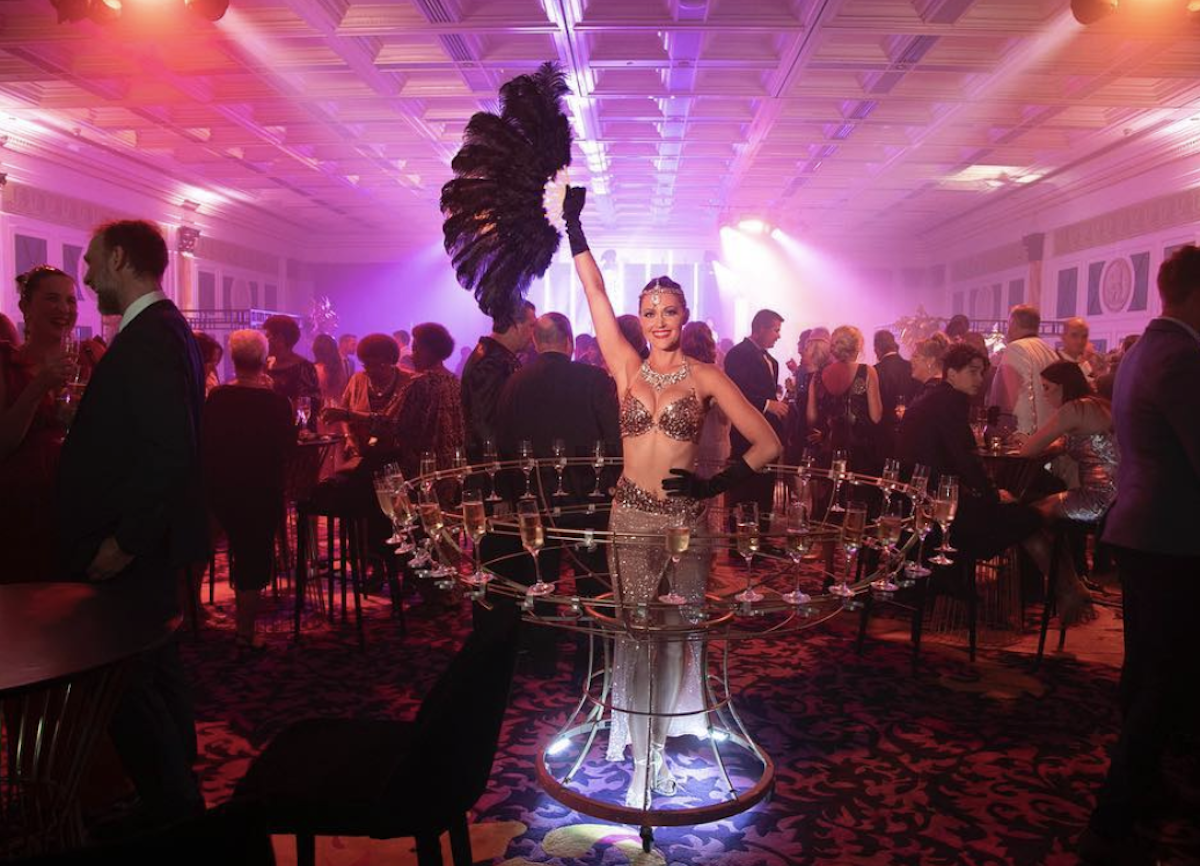 It's always a good idea to look out for fun, out-of-the-box ways to entertain your guests at functions. This is especially important if your event is being held at a venue with either an unusual layout or no official stage. We recommend hiring roving entertainment for all types of events across Brisbane; there are some great ways to incorporate this form of entertainment at your next event.
What is a Roving Performance?
Roving entertainment is really a broad category of entertainment. It comes in many forms and performance styles, and can essentially take place anywhere in any event space. Performers can move through the audience as visual stimuli, mix and mingle with guests, and perform amazing talents like acrobatics, magic tricks and music. Their main purpose is to interact with the crowd and create a fun and engaging atmosphere.
What Can Roving Entertainment Do For Your Event in Brisbane?
Roving entertainment can do so much for your event in Brisbane. Depending on the talent that you select, roving performers can incorporate multi-sensory components into their act, through movement, costuming, props and audience interaction. Roving acts should be an extension of your mood and venue theming and styling. They should create the same feel and complement the event's atmosphere through costume and performance choice.
At large events, people can often be a little reserved when they first arrive, especially if they do not know many others attending the event. Roving performers are perfect for breaking the ice and warming guests up for the evening. They can also save time by running multiple acts in conjunction with each other.
Most importantly, roving entertainment can truly make your event unique and memorable.
Here Are Some Recommendations…
Looking to create an amazing first impression for your guests? Why not hire our stunning specialty act, Red Carpet Royale. Your guests will be amazing to discover that the red carpet is in fact, a couture red gown. This roving act is perfect for VIP entrances, grand openings and corporate soirées. The red carpet dress is available up to 20 metres in length.
Mr Doll, the pantomime roving act will charm guests of all ages. Our skilled mime artists can also perform as a living statue butler, miner, robot, snowman or a 19th century photographer.
There are several roving entertainment options in Brisbane that can also act as a waiter/waitress. Lady Champagne can stroll around your event space serving up to 144 beverages, as guests self-serve directly off her "gown". This moving art piece is available in over 30 plus themes. We are sure we have a theme to suit the styling of your event. Included with this performer are 144 disposable, acrylic chromed champagne flutes, or 1 oz dessert shot glasses.
If you're ready to light up your nighttime event, then Lady Laser is your gal, performing her LED show illuminating the audience and your venue. Wow-factor is a guarantee with this roving performer.
You can browse our entertainment here.
Let Us Help You Find the Perfect Roving Entertainment For Your Brisbane Event
Have we convinced you that roving entertainment is the perfect option for your event in Brisbane? If so, great! We can help you select the perfect act that suits your venue, theme and event type. If you are after other forms of entertainment like bands, soloists and DJs, we can also help. Get in touch to speak to our team.