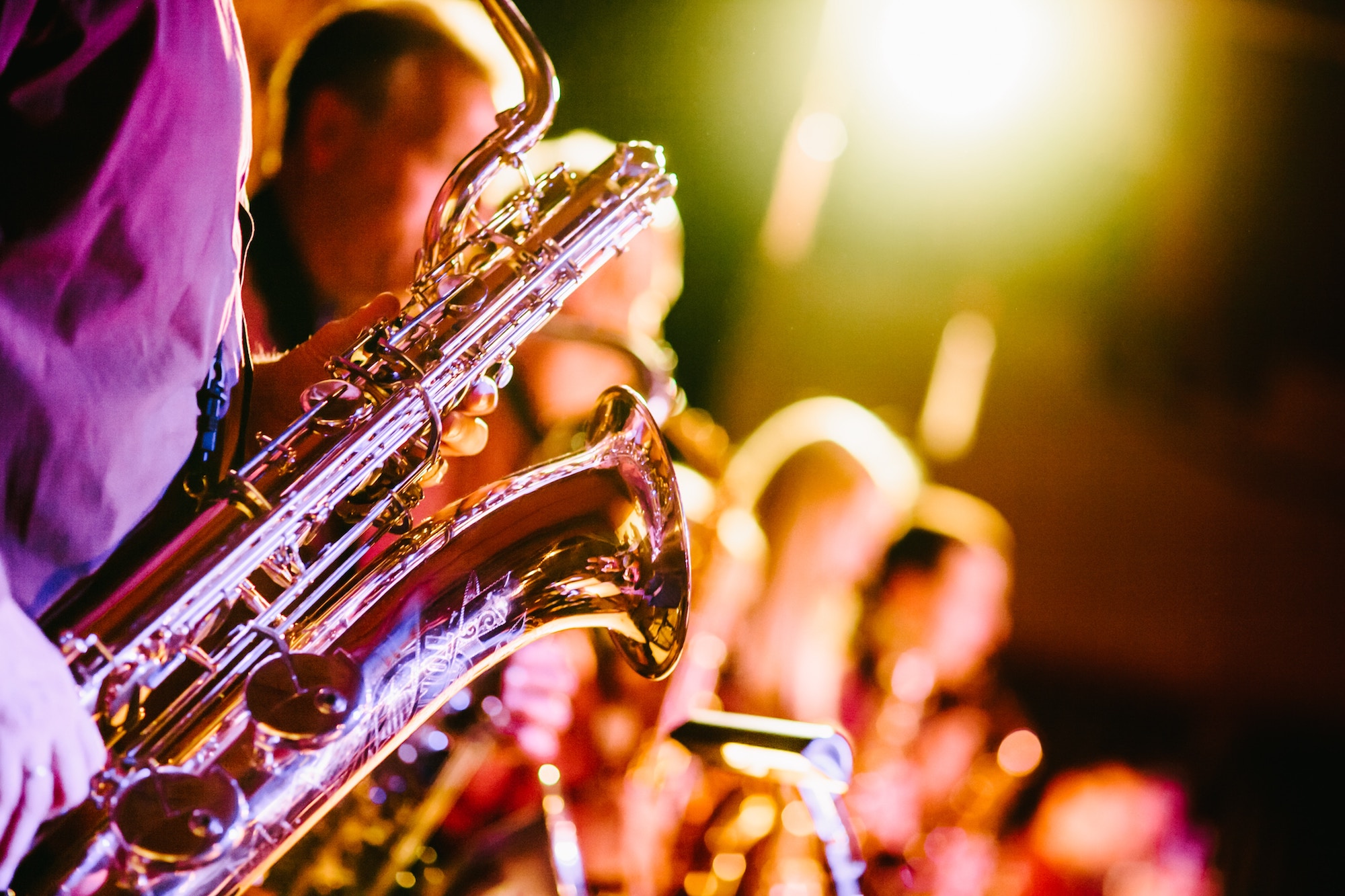 Looking to hire a jazz band and not sure where to start? While you may think you know a little about jazz music, it's important to know that not all jazz bands sound the same – and in fact the genre covers quite a lot of ground. Band sizes can be large or small, and musical styles can include swing, standards, blues and contemporary jazz. Whether you're after pre-function entertainment or a show-stopping performance by a big band, here's what to look out for when choosing jazz bands for hire.
Different Types of Jazz
Jazz incorporates a wide range of musical styles. However, these days, the type of jazz that most jazz bands for hire play will usually fall under the following categories:
Swing music. This was a popular style throughout the 1930s and 40s. Large ensembles known as big bands would play high-energy music for audiences to dance to. Always lead by a band leader, you would generally see the musicians playing a mix of brass instruments as well as a drummer, guitarist and bassist. Songs from this genre include 'Sing Sing Sing' and 'It Don't Mean a Thing'. Crooners were very popular during this time and made a comeback in 1950s.
Vintage jazz. This style hails from the 20s and 30s which was all about the Blues and Ragtime. Think the Great Gatsby and the prohibition era.
Post-modern jukebox. This is a more modern approach to jazz, and you will see bands reimagine pop classics, playing them in a variety of jazz styles, particularly the two styles mentioned above.
Would a Jazz Band Suit Your Event?
While the natural choice for many who look for jazz bands for hire to play background music, they are also very suitable as a feature act.
Black-tie events, corporate dinners and cocktail soirées may require a more elegant atmosphere with a softer performance that takes place in the background. Look for bands that are able to keep the music lively without being a distraction or too loud for guests to hold a conversation. A trio with a bass, guitar and drums or perhaps a small band featuring a vocalist can work well.
For private parties or functions that require a band to act as background music and then take on a more central role as the event progresses, high-energy bands that are flexible in their performance style are preferred. Post-modern jukebox bands are great background and headline performance options to help get your guests up on their feet and dance. Familiar sounding songs with a jazz twist will work a treat for any function. Big Bands are also very flexible with their performance style.
Jazz Bands For Hire Through Rush
At Rush, we offer a number of jazz bands for hire:
Midnight Groove is one of Australia's premier corporate music acts. Performing as a duo through to a six-piece jazz band spectacular, the configurations suit a variety of functions, from cocktail events to wedding receptions. At the heart of the band is multi-instrumentalist Scott Browne and lead singer Sarah Mathias, who both studied jazz at the QLD Conservatorium of Music.
Renae Suttie and the Swing Collective are a high quality jazz and swing band that regularly performs at private functions and weddings. With an extensive song list of soul, ratpack, swing classics and even vintage covers modern songs guaranteed to get your guests moving on the dance floor.
Red Tie Band is available in configurations of a 2-piece jazz duo or a 6 – 8 piece jazz band, available to perform at large wedding receptions, work functions, other corporate events and special dinners. Red Tie Band are flexible with their performance style and can go from playing atmospheric music to upbeat jazz tunes as a headline performance.
Book a Jazz Band For Your Event
Browsed our entertainment options and found the right jazz bands for hire? We can help you book and organise your entertainment for your event. Please get in touch to speak to our team.