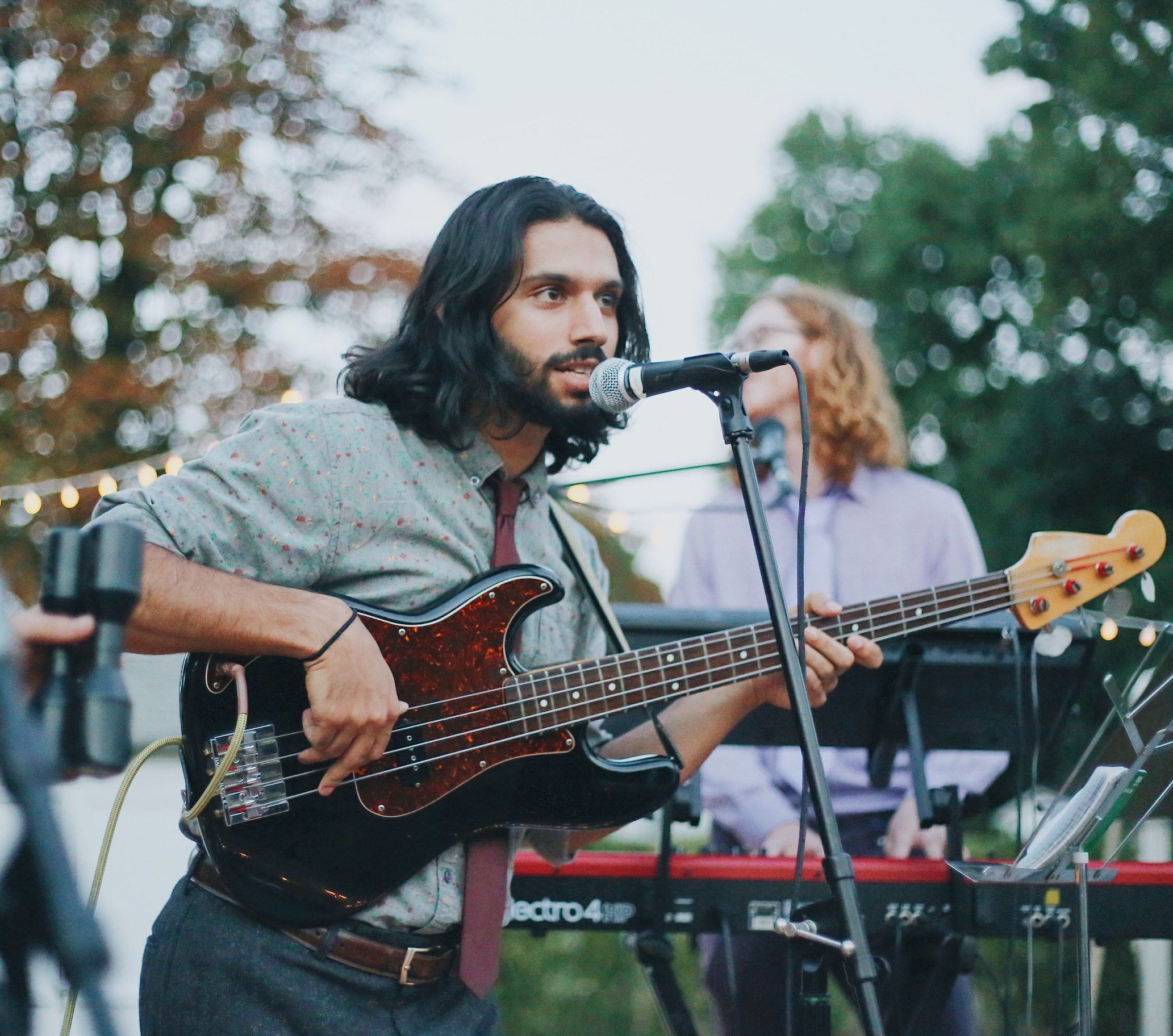 Here at RUSH, we represent a number of Queensland-based singers, musicians and live bands. The majority of these artists are more than happy to travel to the Sunshine Coast for special events and weddings. Here are some of our all-time favourite acts.
RUSH Strings
For the perfect wedding ceremony, we always recommend RUSH Strings to budding brides and grooms. This professional string ensemble can play classical favourites, or instrumental adaptations of your favourite love songs. Walking down the aisle has never sounded better thanks to this sophisticated musical group.
JADE
Exclusive to RUSH Entertainment, JADE features the truly stunning vocal work of Tanielle, who specialises in Jazz and emotive popular music. Whether you're after a memorable performance at a corporate event or a tear-jerker at your wedding reception, JADE can deliver. Have a listen to an audio sample of her work.
Nick T
The ladies at your event or wedding will swoon when they hear Nick T perform. A solo singer and guitarist, Nick is one of Brisbane's freshest new talents. Whether you're after some relaxed acoustic classics while your guests arrive, or a lead singer to perform top 40 hits in front of a lively band, Nick T is your man. Check out an audio sample of his irresistible voice.
LURE
LURE is an all-class, 6-piece band perfect for exclusive weddings and black-tie corporate events. Having performed in front of large-scale corporate events, cruise ship audiences and VIPs, LURE possesses the sophistication and experience to impress even the fussiest of crowds. With an extensive range of musical genres spanning Jazz and Groove through to popular hits of the past and present, LURE can tailor their performance to your tastes.
Book Live Music Sunshine Coast
To enquire about any of the live music Sunshine Coast musicians listed above, get in touch with our Brisbane team. Given that these talented musicians are in high demand, we'd recommend booking as far in advance as possible to avoid disappointment. As professional event managers, we can also help out with venue selection, event styling, AV production and event marketing.