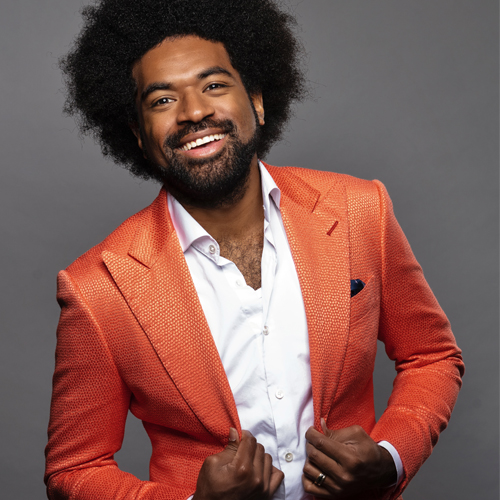 While you might know that RUSH represents major touring artists like Taylor Swift, Jennifer Lopez and Ed Sheeran, this month we want to turn our attention to some of our stellar talent you may not have heard of yet. All of these celebrity singers for hire can be booked for corporate functions, birthdays or any other special events.
Lai
Having recently won Channel 7's brand new talent show All Together Now with a reach of over 5 million viewers in Australia, Lai Utovou is destined for great things. Lai has an incredible ability to bring a crowd to its feet and put smiles on the faces of everyone in a room.
International star performer Ronan Keating says of Lai, 'he has been amazing, his energy, his passion, his vocal ability, just everything! He delivers on so many levels.'
The team at RUSH is very excited to present Lai's fresh new corporate show to the global stage in 2019, perfect for industry lunches, charity balls and everything in between.
Taylor Henderson
After placing third on Australia's Got Talent in 2010, and later becoming the runner-up on The X-Factor in 2013, Taylor Henderson's talents landed him a recording contract with Sony Australia. Since then, Taylor has released a platinum album which reached number one on the ARIA charts, as well as multiple chart-topping songs.
We're very excited to work more closely with Taylor in 2019, and know that he'll be a favourite on the event scene in Australia. Listen to his hit song 'Wish You Were Mine' here:
Samantha Jade
Australian singer/songwriter Samantha Jade has as much grace as she does talent. Now available as a celebrity singer for hire, Samantha is a joy to work with, and delivers her best at every event she performs at. To see Samantha Jade's talents for yourself, watch her breathtaking performance of the song 'Hurt Anymore' with singer Cyrus live on The X-Factor:
Book Celebrity Singers for Hire With RUSH
To book one of these celebrity singers for hire, please get in touch with our event management team as soon as possible. While we will always do our absolute best to ensure we can book your preferred artist for an event, these talented singers have busy schedules to work around. So once you have a rough idea of your event date, let us know what your preferences are.
In the meantime, have a look at our entertainment portfolio, which includes an extensive range of celebrity speakers, major touring artists, DJs, bands and speciality acts. If you're not sure where to start, RUSH also offers full-service event management, including event theming, styling, production and more. Let us know what your vision is for an event and we'll help you pull everything together.