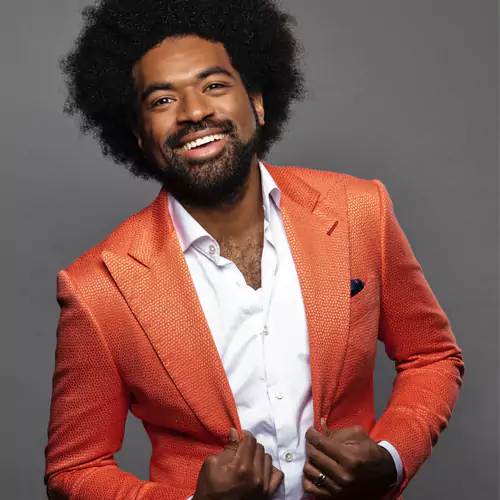 LAI UTOVOU, winner of Channel 7's new hit talent show "All Together Now" (ATN) with a reach of over 5 million viewers nationally, embodies what it means to be "The Greatest Showman."
LAI is the ultimate live corporate entertainment package guaranteed to get you on your feet.
ATN Captain of the 100, Ronan Keating says of LAI;
"He has been amazing, his energy, his passion, his vocal ability, just everything!
He delivers on so many levels; he deserves to win."
From performances in the USA and in Asia to Australia's iconic Opera House, as well as in his country of birth, Fiji, LAI has had the honour of sharing the stage in support roles with renown artists such as Adele, Brian McKnight, Maxwell, Angie Stone, Jill Scott, Paramore, James Morrison, Stan Walker, Luke Kennedy, Naomi Price and many more.
With an amazing tonal flexibility, a soaring vocal range, and an incredible stage energy unequalled anywhere, LAI draws from a vast array of musical influences to deliver memorable performances on every stage he takes.
Inspired by legendary artists the likes of Stevie Wonder, Prince and Bob Marley, and often likened to Bruno Mars and even the great Michael Jackson, LAI's repertoire deftly travels from classic Motown to Current Pop, and everything in between with his ultimate entertainment goal being to inspire fun, connection and togetherness.
LAI's unique ability to draw audiences into his world, where all that matters is being in the moment, is truely inspiring, and continues to enthral audiences everywhere.
Don't believe me…just watch.
Enquire now >