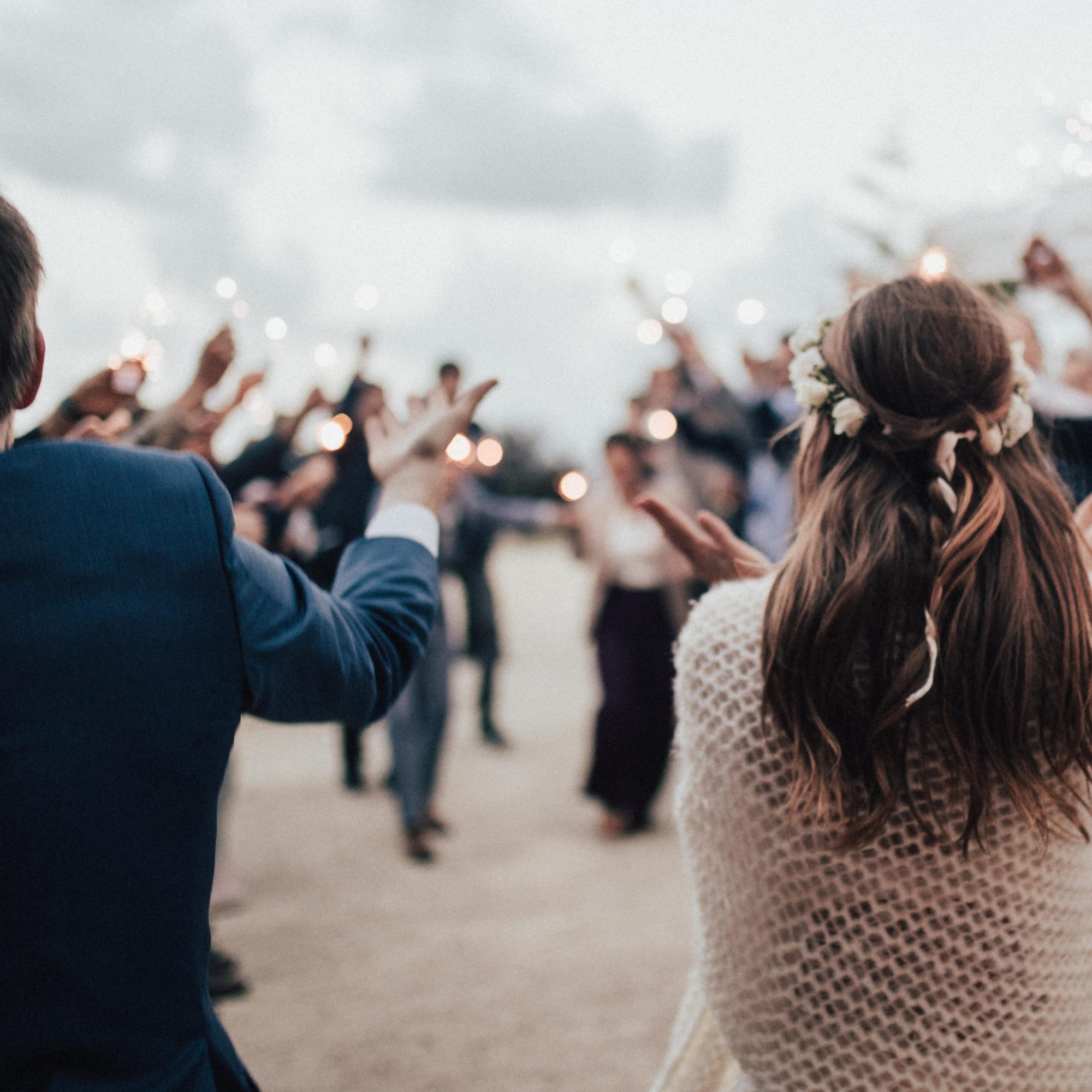 With a world of choice available to you for wedding entertainment, there's nothing better than insider recommendations to guide your decision. Yes, sample songs and performance videos are useful. But it's important to hire wedding entertainment with a proven track record of great performances. Here are the acts we recommend time and time again for their professionalism and undeniable talent.
RUSH Strings
If you're envisioning a string quartet to play sweet sonnets while you say your vows to your significant other, RUSH Strings can't be beaten. This group is made up of classically trained musicians who have played for the likes of Andrea Bocelli and Kanye West. With so much professional experience under their belt, this string collective can play any song list you desire.
Lure
Another act that embodies class and sophistication, Lure is a versatile band that can absolutely nail the smooth jazz set, or just about any other genre you can imagine. Having toured five-star hotels and cruise ships all over the world, Lure brings the experience and mastery needed to deliver a consistently flawless wedding performance.
Ellen Reed Band
Do you remember the fiery-haired Ellen Reed from the grand final of The Voice Australia's fifth season? A vocal powerhouse who sung passionate renditions of Sia's Chandelier and Pink's Perfect, Ellen has teamed up with a talented group of musicians to deliver lively performances at weddings and special events.
Luminaire
If you're wanting to really wow your guests in between entrées and mains, we would highly recommend Luminaire. This specialty act features three aerial gymnasts who perform twists and turns on a trapeze high in the air. They can tailor their performance to any event theme, making your wedding a truly unforgettable night for everyone involved.
Tina Arena
Without question, Tina Arena is one of Australia's most talented vocal artists. If your wedding budget allows for a major touring artist to perform – Tina's honey-like voice is perfect for romantic ballads. If you're interested in having a household name perform at your wedding, we also represent major touring artists like John Farnham and Jessica Mauboy.
Booking Wedding Entertainment
RUSH Entertainment has a vast portfolio of bands, soloists, DJs, classical groups, specialty acts and major touring artists available for wedding performances. To get started with a wedding entertainment booking, please contact our team.