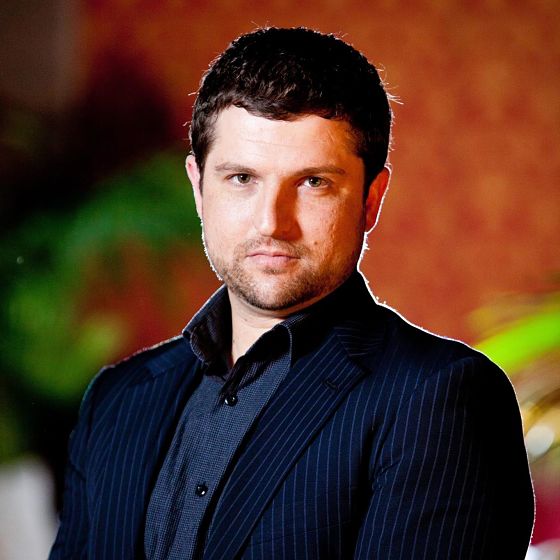 Edoardo Santoni aka Studio Edo is recognised and critically acclaimed as one of Australia's leading contemporary Jazz/Soul/Acoustic Pop Vocalists & Singer Songwriter. Edo performs a soulful and smooth mix of Jazz, RnB, Classic & Modern Pop & Dance Floor/Party Anthem favourites appealing to wide variety of ages and backgrounds! Versatile, creative, passionate, entertaining and engaging, Edo is a very personable, sincere and soulful artist that can play to all crowds and always aims to create memorable, engaging and inspiring performances, providing the perfect ambience always be it for lounging, dining or partying.
With two album releases through MGM Records, national radio airplay, over 20 years industry experience and TV appearances, Edo is a world class singer, songwriter and musician who's highlights includes collaborations and performances with the likes of Darren Percival (The Voice), Rai Thistlethwayte (Thirsty Merc) Michelle Martinez (The Voice), Abby Dobson (Leonardo's Bride) and many more! Uniquely he can offer a package as a 'one stop' service offering both live performance singing and playing keys then moving into DJ sets for the party section of your special event!
Depending on your needs and tastes, EDO truly is a versatile artist, who can perform either Solo (Acoustic or with Sophisticated Backing Tracks for a full sound), Duo, Three to 6 Piece Band, Party Band, Chillout and/or Party DJ.
Over the last three years Edo has performed between Bali and Australia. In Bali he performed at the stunning boutique hotel 'TS Suites' in Seminyak. In Australia he curated and performed at two residencies, the most recent being an eight month artist residency, for the iconic resort 'One & Only' on Hayman Island, Great Barrier Reef, Whitsundays, Australia. Before that he had another eight month residency at iconic boutique Bar in Sydney, 'Tatler' where he directed a concept night 'Neo Soul Social' which attracted media attention, regular crowds and featured some of Sydney's finest vocalists and musicians.
Enquire now >