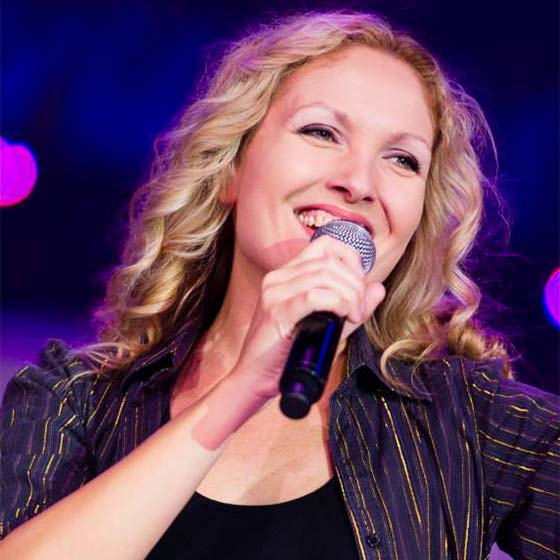 Renae Suttie is happiest when she is on stage. Following her jazz studies at the Queensland Conservatorium of Music, Renae has been performing professionally for the past 14 years. She has worked the international 5 star hotel circuit extensively in countries such as Japan, China, Hong Kong, Fiji, Kuala Lumpur, New Caledonia and Vanuatu.
On the local scene Renae performs regularly for both the corporate and public market with groups such as "Renae and The Swing Collective", "Savvy" and "Sakura". She is also engaged regularly as a backing vocalist and has supported artists such as Daryl Braithwaite, Ross Wilson, Richard Clapton, John English, Doug Parkinson, John Stevens, Joe Camilleri, Peter Cupples, Graeme Connors, John Swan, Sister 2 Sister, Marcia Hines and Donny Ray Evans.
With the gift of perfect pitch, Renae is sought-after in the recording world and can be heard on many Australian television and radio advertisements.
Enquire now >