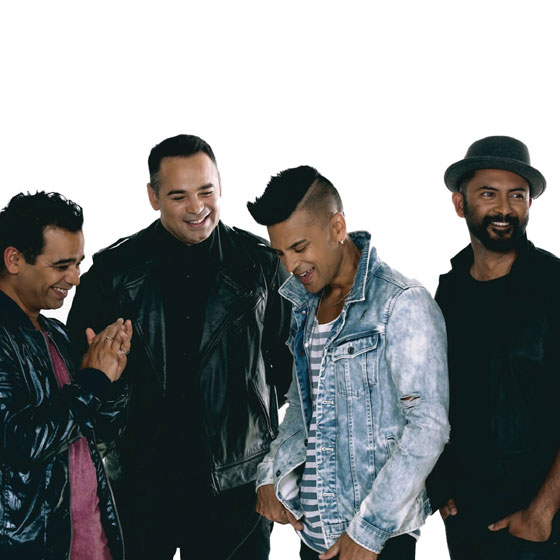 CDB were an Australian R&B and hip-hop and vocal harmony quartet formed in 1991 with Andrew Di Silva, Brad Pinto and his brother Gary Pinto, as well as Danny Williams. Their highest charting single was a cover version of Earth, Wind & Fire's Let's Groove (October 1995), which peaked at number two on the Aria Singles Chart and number one on the New Zealand Singles Chart. Other top 20 singles in Australia are "Hook Me Up" (November 1994) and "Hey Girl (This Is Our Time)" (March 1995) – the latter also reached number one in New Zealand. Their debut studio album, Glide with Me (November 1995) reached number six on the ARIA Albums Chart and number 12 in New Zealand.
Brad Pinto was nominated as a writer for Song of the Year at the 2012 Aria Awards for the four-times platinum hit Boys Like You.
Andrew De Silva reached the top 40 with his solo single "Just Like Good Music". He entered himself into the 6th series of Australia's Got Talent and his audition was seen on Australian TV where he received an enthusiastic "yes" from all three judges. He went all the way to the grand finale on 25 July 2012, which he won.
A best-of compilation, The Essential CDB was released on Sony Music on 5 November 2010.
Enquire now >